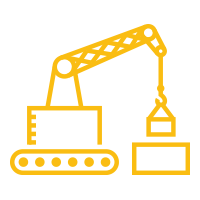 Construction
ODK can manage your overall construction project from beginning to completion. Our construction knowledge covers a multitude of infrastructure projects ranging from wastewater treatment facilities to schools to residential and business centres. Our goal is to always build a functional and financially viable outcome that thoroughly satisfies our clients and the communities in which they live.
Our construction management services include:
Cost control
Scheduling
Quality management
Health and safety management
Start-up and bidding process
Contract management
Materials oversight
Labour relations
ODK Engineering is committed leading change. We structure each project to maximize use of local resources, facilities, labour and equipment.
ODK Engineering's service provides necessary professional guidance and helps make tangible economic benefits a reality for every client.