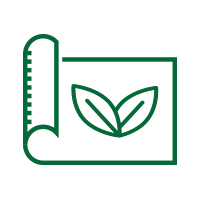 Environmental Services
ODK provides the resources necessary to meet the needs of environmental projects of any size. Our team of highly qualified environmental technicians is fully trained in industry standards and government regulations, including crisis and disaster situations. Our strong leadership, matched with our Indigenous approach, ensures that all environmental projects are successful.
Our environment services include:
Environmental construction monitoring
Design and delivery of scientific studies such as water quality, sedimentation, and resource use
Technical science and data collection
Indigenous traditional knowledge monitoring and land use studies
Environmental protection, management, and monitoring plans
Reclamation and environment mitigation projects
Environmental assessments
ODK Engineering provides unmatched value to each project because of our connection to the land and our First Nations approach.