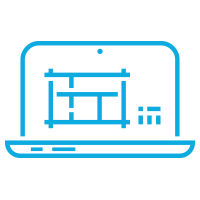 Surveying
ODK has a team of experienced surveyors that use both GPS and Total Station Technology to ensure accurate and reliable data for our clients. Our surveyors work alongside our engineers to provide high-level expertise and confidence in the final product, ensuring quality service.
Our Surveying services include:
Topographic surveys
Construction layout surveys
Data analysis and processing
Comprehensive, in-house surveying services
Quality assurance
As-built surveys
Quantity surveys
ODK Engineering has a team of highly qualified technicians and technologists and provides reputable survey services for both the private and public sectors. Our survey technicians are experienced and well-trained to industry standards.
ODK Engineering has the organizational structure, personel resources, and equipment necessary to provide survey services for large-scale projects, and is constantly adapting to the needs of our clients to ensure the success of every project.