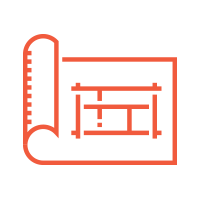 Design
ODK's experience in civil engineering design includes a variety of services that fall under community design, site design, and utility design. We are able to provide in-house GPS surveys, drafting and inspection services, and to present design ideas to our clients in a way that is clear and relevant to the community, which creates a full-service experience.
Civil engineering services include:
Water and sewer treatment systems
Water transmission and distribution systems
Sewage collection systems
Subdivision and community development
Roads and parking lots
Shoreline protection and flood control
Geotechnical engineering
Evaluation and feasibility studies
Storm water and drainage management
Parks and recreation facilities
The expertise and integrated services offered by the ODK Engineering team comprises a broad range of experience. ODK Engineering and our team of engineers and technical service professionals have worked hand-in-glove with First Nations, municipal, and utility service organizations across Manitoba and Ontario for over 30 years.