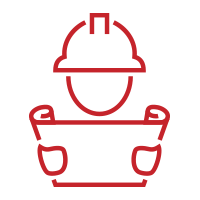 Project Management
ODK's project management services ensure our clients' interests are maintained and the project goals and objectives are met. We currently provide services in the initiation, planning, design, control, and construction of a number of projects. From pre-planning ideas to project closeout, we specialize in managing timelines and budgets to assure success. Whether you need immediate help after an emergency or are deciding on a multi-year project, we will be there every step of the way.
Our Project Management services include:
Managing scope of work
Cost estimating, budget forecasting, scheduling
Project administration and financial reporting
Community capacity assessments
Project planning and development
Assistance with Funding Applications
Risk management
For any project to truly succeed, the client must be satisfied. ODK Engineering stands out as a young, vibrant, aboriginal-owned and aboriginal-led grassroots project management firm that can be relied on to provide timely, responsive, and personal attention to your project from beginning to end.
ODK provides highly personalized service, with the employee-owned structure of the firm and the first-hand involvement of owners ensuring decision-makers remain key project stakeholders through every step of the project's development.